Sable Workwear is a company born from the desire to build and strengthen our client relations - as client satisfaction is the core of the business.
Built on outstanding customer service, excellent product quality and an eagerness to supply the every need of our client, we aim to source and supply whatever the client requires. From caps, hard hats, ties, lounge shirts, t-shirts, conti- suits, jackets, pullovers, formal trousers, socks, shoes - to medical kits, harnesses, kidney belts, road cones, barrier tape. In-house artworks is done to assist the client with any branding requirements. Embroidery, printing, engraving, embossing - name it, and we can assist you with it.
Our aim is not to have the biggest client base.Our aim is to have the most satisfied client base. Satisfied clients is clients who is supplied with what they require, on time, efficiently, at a good price and with a smile.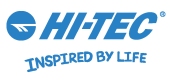 We are suppliers of HIGH TECH INTERCEPTOR STYLES:
Askari Mid (Brown, black)
Askari Low
Safari Hiker Boot
Ubora Elite Boot & Shoe
Teleza Chelsea Boot
Wanawake
Wanamume (Unisex)
Welcome to our world!